Universal Machine's professional sales team features a number of industry specialist to make sure that the development of your unique: assembly line, robotic operation or custom process automation goes smoothly from the design stage, to validation and finally to implementation and installation. When you need custom machines built to your specifications contact the Universal Machine Sales Specialists.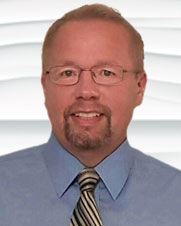 Chuck Corallo
Director of Concept Development
Phone: 610-970-4361
Email: Click Here To Chuck Corallo
Chuck has been a conceptional design engineer since the early 90's. Originally designing custom built sawing and material handling equipment for specialty steel mills, aerospace and automotive industries. In 2009 he switched directions and developed and designed high speed packaging equipment for the food industry for both meat producers and bakeries. He has been involved in all facets of the process from sales, engineering and project management to machining, assembly and service. This background has helped him in working with customers to understand all their needs and issues that they may encounter.
Education
BSMSE Mechanical Metallurgy- University of Tennessee – 1993
Experience in Custom Automation Equipment and Packaging lines which includes
Automation
Packaging
Servos
Material Handling
Pneumatics
Hydraulics
Bearing design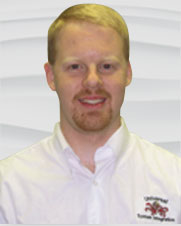 Joe Freed
Electro-Mechanical Engineer

Phone: 610-323-1810 ext 335


Cell: 484-949-1095

Email: Click Here To Contact Joe
Education:
B.S.E.M.E.T – Bachelor of Science at Penn State, College of Engineering, in the field of Electro-Mechanical Engineering Technology
Background:
Worked at UMEC for 22 years
Experienced in custom automation equipment and packaging lines which includes:
Automation
Packaging
Pharmaceuticals
PLC's
SCADA
HMI's
Servo's
Robotics